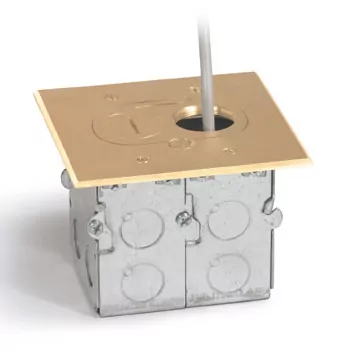 RCFB-1
Recessed hybrid floor box. RCFB Series floor boxes combine the ease of installation of a drop in floor box with the functionality and versatility of a concealed service or recessed floor box. ❒ 5″W x 5″L x 4″H ❒ 36 Cu.In. The Lew Electric RCFB-1 allows
---
---
---
Product Description
Recessed hybrid floor box. RCFB Series floor boxes combine the ease of installation of a drop in floor box with the functionality and versatility of a concealed service or recessed floor box.
❒ 5″W x 5″L x 4″H
❒ 36 Cu.In.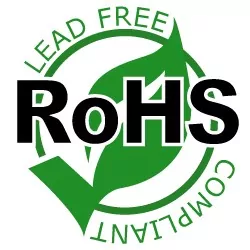 The Lew Electric RCFB-1 allows you to plug into your floor box and not have the plugs visible creating a low profile look. The box allows you to hide your plug ends in the box by plugging in your cord ends low in the box, and not at the surface. This creates a more flush look and eliminates tripping hazards. Rubber grommets are included to protect the cords around the hole in the brass cover when they are in use.
Inside the floor box is 1 duplex 15A outlet, the plugs are tamper proof. Also included is an empty 4 port keystone plate giving you the option to replace the outlet and add your own keystone jacks in the box for data, communication, or video. Plate screws are included to attach the plate to the receptacle box. The box may be attached directly to the subfloor or routed into a finished floor. The cover has two screw plugs that give you access to the outlets. The box features a watertight assembly, there is a durable 1/16″ neoprene rubber gasket that goes between the receptacle and plate. The box is UL listed, and the receptacle is UL listed and meets heavy duty requirements for display receptacles. There are several 1/2″ conduit connections in the back box to run your cable into the box. This floor box is a simple and economical solution to provide your power and even data in a small and attractive plate, with no unsightly plugs showing.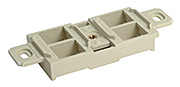 Also included: One RRP-2-PQ quad port
Specifications
Plate: 1/8″ brass Outlet: 1 duplex 15A tamper proof Includes 4 port empty keystone plate 2 screw plugs for access Connect low in the box to hide your plugs Watertight assembly Attach to floor or route into finished floor Includes 1/16″ neoprene rubber gasket Box UL # E345966 Outlet UL # E309821 Meets NEMA WD1-1983 requirement Several knockouts for conduit Includes plate screws Cover size: 5″ x 5″ Back box size: 4″L x 3″W x 3.5″H Cutout size: Can't exceed 4 1/8″ x 3 1/2″ Size: 1 gang Warranty: 1 year Box H: 4″ / Box W: 5″ FEATURES & BENEFITS ❒ Water tight close up plugs ❒ Rubber grommets provided for wire protection UL & NEMA ❒ Box UL #E345966 ❒ Tamper resistant receptacle UL #E309821 (duplex)
Certifications and Compliances
[wpv-woo-products-rating-listing]