PUR20-DB
The Lew Electric PUR20-DB is a spill proof countertop pop up power outlet that hides in your kitchen countertop, or any location that might be in water range. When pushed closed, all you see is a round seamless dark bronze metal top, when pressed the u
---
---
---
Product Description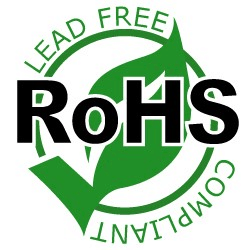 The Lew Electric PUR20-DB is a spill proof countertop pop up power outlet that hides in your kitchen countertop, or any location that might be in water range. When pushed closed, all you see is a round seamless dark bronze metal top, when pressed the unit pops up and exposes the power outlet. When popped up, the black outlet matches the housing creating a clean sleek look. The outlet features a 20 Amp rating, integrated GFCI protection, tamper resistant (TR) plugs, and a weather resistant (WR) rating. The top features the highest water protection of any pop up on the market and comes with an industry leading IP54 spill proof rating from UL laboratories, there is also a gasket under the bezel to keep water from getting underneath the pop up.
The pop up was specifically designed to meet code for kitchen and wet location installations. The outlet has tamper proof plugs and is UL listed, the pop up as a complete unit is ETL listed for USA installations, and cETL and CSA approved for Canada installations.
This pop up couldn't be any easier to install and only needs a 3.75″ round hole to be cut in your countertop. After you drop the unit in the hole, secure to the underside of your counter with the included threaded flange. To power, simply plug the end of the 9' cord into a 20 Amp outlet, install the included matching oil rubbed bronze trim ring, and you have completed installation.
The Lew Electric PUR20-DB meets code for kitchen countertop installations, but can also be used in any other potentially wet location that requires recessed power such as airports, restaurants, bars, and hotels.
Color: Dark bronze color metal top
Black outlet: 20 Amp GFCI
Tamper resistant (TR) plugs
Weather resistant (WR) outlet
ETL listed for USA installations, # 4004534
cETL listed for Canada installation, # 4004534
CSA approved for Canada, #C22.2
Conforms to UL 514A and 498
UL listed receptacle, # E60120
Water protection: IP 54 Spill proof rated
Gasket under bezel to keep water out
Bezel size: 4 7/8" round
Cutout size: 3 3/4" round
Pop up height: 5 5/8"
Depth under 3cm counter: 9″
Works in counter thickness: 3/8" – 2 3/16"
9' corded 3 prong flat plug
Install using a licensed electrician
Designed for indoor installations only
Includes matching oil rubbed bronze trim ring
1 year warranty
▢ Includes 9-foot plugged cord and is not designed to be hardwired.

▢ For installation on counters, desktops or under cabinets

▢ For use in kitchens, offices, labs, etc.

▢ ETL listed to UL standard 1363: relocatable power tap that passes spill test.

▢ Not to be used in outdoor "wet" locations. Indoor use only.
Specifications
Color: Dark bronze color metal top
Black outlet: 20 Amp GFCI
Tamper resistant (TR) plugs
Weather resistant (WR) outlet
ETL listed for USA installations, # 4004534
cETL listed for Canada installation, # 4004534
CSA approved for Canada, #C22.2
Conforms to UL 514A and 498
UL listed receptacle, # E60120
Water protection: IP 54 Spill proof rated
Gasket under bezel to keep water out
Bezel size: 4 7/8" round
Cutout size: 3 3/4" round
Pop up height: 5 5/8"
Depth under 3cm counter: 9″
Works in counter thickness: 3/8" – 2 3/16"
9' corded 3 prong flat plug
Install using a licensed electrician
Designed for indoor installations only
Includes matching dark bronze trim ring
1 year warranty
Certifications and Compliances
[wpv-woo-products-rating-listing]