PUFP-CT-DB
Kitchen Countertop Power Pop Up 20A GFI Receptacle Outlet, Dark Bronze Great for Kitchen counters, kitchen islands , desktops, home office, schools, retail outlets and hotel rooms. Key Features: Eliminates dangerous cords hanging from kitch
---
---
---
Product Description
Kitchen Countertop Power Pop Up 20A GFI Receptacle Outlet, Dark Bronze
Great for Kitchen counters, kitchen islands , desktops, home office, schools, retail outlets and hotel rooms.
Key Features: Eliminates dangerous cords hanging from kitchen counters. Now includes self testing GFI receptacles as standard. Solves the need to have power where a wall outlet is not possible in kitchen.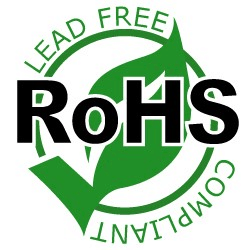 The Lew Electric PUFP-CT-DB is a pop up power outlet box designed to be hidden in kitchen countertops, or any worktop surface that needs protection from liquids. When in the closed position, the outlet sits recessed in the counter, creating a sleek and attractive appearance. When access to power is needed, simply press the button and the outlet flips up for use. The durable metal top is a beautiful dark bronze color. This color is perfect for matching dark brown and black tones in your stone, as well as oil rubbed bronze fixtures.
Meets NEC Electrical Code 406.5E for Installation in Countertops
The pop up meets or exceeds National Electrical Code (NEC) 406.5E for kitchen and wet location countertop installations in the USA and Canada. The outlet has tamper-proof plugs and is Underwriters Laboratories (UL) listed. The complete pop up unit is ETL listed for USA installations, and cETL and CSA approved for Canada installations. The top of the pop up features an IP44 water rating, and is splash-rated for wet location installations; there is also a gasket under the bezel to keep liquids from entering the sides between the countertop and the base of the pop up.
Easy to Install: Hardwired Application with a Shallow Depth
The pop up only needs 2.25" of space under a 3cm countertop, and requires a 4 1/16" x 4 1/16" hole to be cut for installation. A metal back box attaching to the underside of the countertop with glue for stone, or screws for wood, is included. The outlet does not have a power cord; simply hardwire power into the outlet by running it through the knockouts in the rear of the back box.
Tamper Proof GFCI 20A Outlet for Safety
The outlet is 20 Amp rated, allowing the most power hungry small appliances to be plugged in. The outlet has integrated GFCI protection providing safety right at the source, if the outlet recognizes an unsafe interruption in the current, it will automatically shut off power to the outlet. The plugs are tamper resistant (TR) meeting code, and offer the peace of mind knowing that children can't put small objects into the sockets and electrocute themselves. The 20A outlet is backwards compatible with 15A plugs, meaning that both 15A plugs and 20A plugs, can be plugged into the outlet.
In-Counter Outlet Where it is Needed Most
A centrally located countertop pop up outlet adds convenience to provide power and charging where needed most. Eliminate the need to plug into the side of an island, and unsafely drape cord over the edge of the counter. Never again run cords over the counter hoping it reaches the middle of your island. Pop up outlets provide a functional, safe, and beautiful look in your countertop.
Plug in Power for Numerous Applications
The Lew Electric PUFP-CT-DB meets electrical code for kitchen countertop installations, but can also be used in any other potentially wet locations that require hidden power such as pantries, closets, garage work benches, bars, and varied uses at airports, hotels and restaurants. Use the pop up to power small appliances such as coffee makers, blenders, toaster ovens, warming trays, and other items. It can also be used for charging mobile devices such as tablets and phones with an appropriate adapter. The pop up can be installed in granite, quartz, marble, wood, laminate, concrete, or any surface up to 2″ where the required 4 1/16" x 4 1/16" hole can be cut.
Specifications
Features and Benefits
Color: Dark bronze metal top
Outlet: 20 Amp GFCI
Tamper resistant (TR) plugs
Weather resistant (WR) outlet
Meets 2014 NEC code 406.5E for countertops
ETL listed for USA installations, # 4004534
cETL listed for Canada installation, # 4004534
CSA approved for Canada, #C22.2
Conforms to UL 514A and 498
UL listed receptacle, # E60120
Water protection: IP44 splash rated
Gasket under bezel to keep water out
Bezel size: 4 7/8" x 4 11/16"
Cutout size: 4 1/16" x 4 1/16"
Depth under 3cm counter: 2.25"
Back box dimensions: 3 15/16" x 4"
Works in counter thickness 1/2" to 2"
Hardwired power, no corded plug
Includes back box
Install using a licensed electrician
Consult with electrician/inspector before ordering
Designed for indoor installations only
1 year warranty
Certifications and Compliances
All of Lew Electric's PUFP series meet the 2014 NEC code for installation into countertops. While national electric code is a national code, individual states have the right to adopt or reject those new standards. Please click on the link below to see which standards your state has adopted. In addition to national standards, there are even more restrictive local standards that must be obeyed. Failure to do so will release Lew Electric from any and all liability. Always contact your local inspector and electrician before ordering and installing Lew Electric's Products.
PUFP Series Safety and Certifications:
Weather resistant (WR) outlet
Meets 2014 NEC code 406.5E for countertops
ETL listed for USA installations, # 4004534
cETL listed for Canada installation, # 4004534
CSA approved for Canada, #C22.2
Conforms to UL 514A and 498
UL listed receptacle, # E60120
Water protection: IP54 Spill proof rated top
Tamper resistant (TR) plugs
Gasket under bezel to keep water out
RoHS and Proposition 65 compliant
1 year warranty
[wpv-woo-products-rating-listing]